Today, I want to sketch out a map for those of you who are looking for a deeper connection with life, or deeper meaning. This is a bit tricky because meaning in life is usually related to a sense of identity and/or a sense of belonging. Traditional Buddhist practice eschews both those aims, at least as they are conventionally defined, as sources of meaning in life. In doing so, it flies in the face of common societal norms. Thus, if you are drawn to Buddhist practice, at the very least consider that the norms of society and the conventional notions of success and failure are not what give your life meaning. Also, keep in mind that, as Idries Shah points out in
Knowing How to Know
, when we adopt practices and disciplines from another culture, we necessarily take in the thinking behind those practices.
As for a search for truth, Robinson Jeffers, a dour Scot if ever there was one, once wrote:
only
tormented persons want truth.
Man is like other animals, wants food and success and women,
not truth. Only if the mind
tortured by some interior tension has despaired of happiness:
then it hates
its life cage and seeks further.
Over the centuries, many practitioners have found great meaning through their practice, but then something strange happens. The meaning they have found is often then presented as the meaning that is to be found. Time and again an experience, or a way of experiencing life, solidifies into a concept and a belief. From there, whole schools of thought and practice evolve. Saraha famously summarized this tendency with respect to emptiness. I quote him, with appropriate apologies to the bovine species, whose intelligence, relative to humans, is questioned:
Those who believe in reality are stupid like cows;
Those who believe in emptiness are even stupider.
What has been found and presented as meaningful inevitably takes on an aura of truth, and then Truth with a capital "T", with all the problems that any notion of truth engenders. An elite, i.e., those who know the truth, gives rise to a hierarchy, followed by notions of authority, adherence, conformity, us and them, and eventually coercion, imposition and violence. Thus, seductive as it may, be careful with the notion of truth.
The genius of Buddhist practice is not so much in the promulgation of truth (e.g., the Four Noble Truths, the Truth of the Middle Way or the Two Truths, as if one was not enough), but in the profundity of its methods for dismantling reactive patterns that are based on the three marks of existence: survival, belonging and identity. These reactive patterns lead us into often problematic notions of meaning. Practice can be thought of as a process of dismantling those patterns and learning to see and relate to the world through experience itself, that is, awareness that is not clouded by projections of thought and feeling or distorted by the three marks of existence. One aim in practice is to see through four types of conditioning: sociological, psychological, perceptual, and cultural.
In brief, to see through sociological conditioning we contemplate death and impermanence. Contemplation of karma (how our actions shape cuts through psychological conditioning. Breaking through the apparent duality of subject and object cuts through perceptual conditioning. And development of compassion cuts through cultural conditioning.
There is no one path and all roads do not lead to Rome. In fact, the very notion of a definite path or goal is problematic. As the opening lines of the Tao Te Ching say:
A way which becomes the way is not the way.
A name which become the name is not the name.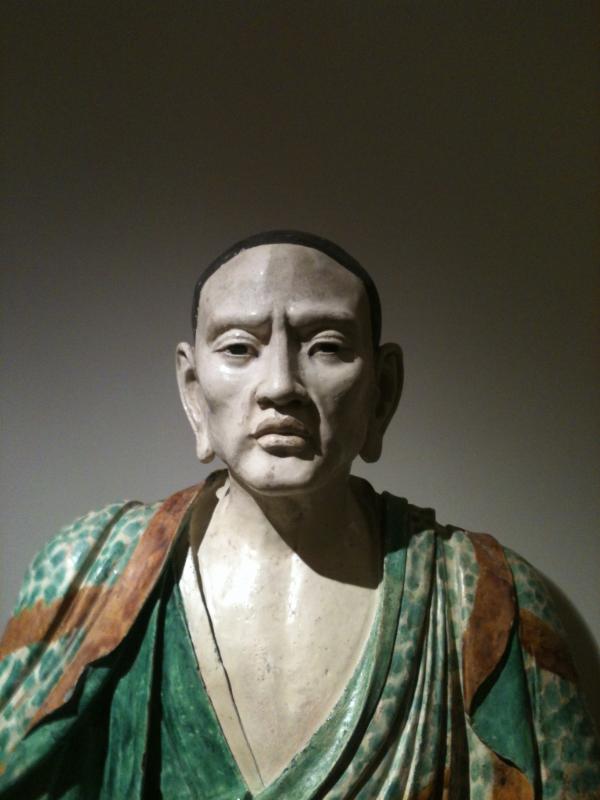 Intention is what you are looking for. While many traditions of practice are all too happy to tell you what you are looking for, or what you should be looking for, I have found that such methods as
The Five Why's
brings you viscerally in touch with your intention. This is intention as a felt sense, rather than a conceptual formulation, however well-defined. It is something you taste and feel, not something you merely think. And it is something that you own. It is not given to you.
I have always found it is helpful to return to intention periodically, at least yearly, if not every six months or so. Why? As we practice, changes take place in us, often without our being aware of them. If practice feels stale and lifeless or loses energy, it's often because we have lost touch with our intention and it is time to look again at what our intention is. It may have shifted, and we need to connect with what it has become rather than rely on what it was.
As for skills, stable clear attention is essential. Otherwise you are at the mercy of every thought and feeling that arises. Indeed, when people are exposed to basic mindfulness training, often they will comment, "This is the first time I've learned what to do with all the stuff in my head." The quest for meaning is more demanding than improving our ability to function in life, and you need a correspondingly stronger relationship with attention.
The ability to cut through, the ability to open, the ability to see and the ability to let go are all important. An appreciation of mortality helps you to cut projections about the world. Faith, devotion and love are all about opening to the fullness of your experience. Insight enables you to see into what arises in your experience and to see what it is. And compassion is, as far as I can tell, the only quality that makes it possible to step beyond the conditioning of our own culture and upbringing.
All four of these qualities are necessary. You will probably find that you have a strong affinity for one, possibly two, some ability in one or two others, but little affinity or ability in the fourth. And that fourth will, in all likelihood, be one of the places you get stuck in practice.
For the first,
The Warrior's Solution
will probably be helpful. For the second, the
primary practice
is the core method, but you may feel more resonance with other methods such as
guru practice
or
loving kindness
. This second quality, opening, is the main practice in most spiritual traditions and there are any number of methods available. The third quality, insight, is best done with actual guidance. Still,
An Arrow to the Heart
is all about insight practice as is
The Ganges Mahamudra
. For compassion, I suggest
Reflections on Silver River
, or
Mahayana Mind Training
or other practices that put you right in touch with the suffering in the world.
What is the right order? While the Tibetan tradition is based on a sequence laid down by Atisha in the 11th century, my own feeling is that you develop in these areas when it is appropriate. I came late to the ability to cut through, despite much contemplation of death and impermanence, but I had laid a pretty good foundation in insight and compassion. A Zen teacher I know found that there was nothing in his training that prepared him for death, so he came late to that aspect of practice.
These four qualities interact with each other in complex ways. As you practice, be sensitive to imbalance and then move in the direction of balance. Don't be concerned about being or staying in balance. That rarely happens and, if it does, it is only for relatively short periods. Instead, just keeping moving in the direction of balance, adjusting as needed, and things will usually take care of themselves.
Attention, intention and balance - three essential tools for your path.
As I said at the beginning, this approach is about dismantling patterns of reactivity. Our experience is filtered through layers of projections and distortions. What seems meaningful to us is shaped as much by those distortions as by what actually arises in our lives. As those projections are taken apart or fall away other possibilities open up. What you find meaningful then is up to you.